Paul Wesley Says:

Follow me on Twitter!

Paul shouts out P-Dubbers!

Our Interview with Paul!

Donate to help site.

Get Paul Wesley news in Email!
Related Articles From This Category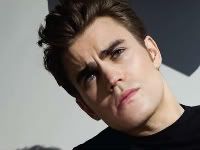 Posted On Wednesday, August 4th 2010
FOX AND USTREAM PARTNER FOR "TEEN CHOICE 2010" RED CARPET LIVE WEBCAST Fans Can Catch the ...
Next on Vampire Diaries

Original Sin @ 8pm on CW